VERITEST® 1.4

For the high-speed
sorting of fastener products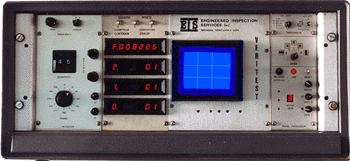 Need to verify i.d. thread integrity? No Problem.


We have a nut handling assembly made specifically for internally-threaded parts.


Large parts? Long parts? No Problem.


We can design a system to handle your parts at high speeds and feed them properly oriented to guarantee the most reliable defect detection.

Need to inspect points for proper formation? No Problem.


We have a point checking system designed to do just that as well as verify heat treat and presence of threads.

Want to package immediately after inspection? No Problem.

We can supply a packaging conveyor at the output of the inspection system.


Too many defects for one type of system? No Problem.


We can provide you a combination system (roll gauge with eddy current, laser with eddy current).


Accessories Applications

Quick Start Instruction Manual
Instruction Manual

Sales:
Engineered Inspection Systems
3259 Coral Ridge Road.
Brooks, Ky 40109
U.S.A.

Tel: (502) 955-9021
Fax: (502) 955-7589
Email: EIS Info